Though on an extended leave of absence, don't be surprised if one day you see the return of our keyboard player.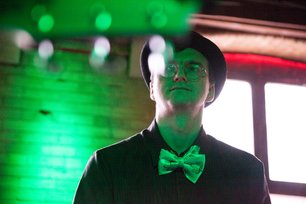 Bryan Lamb - Piano (Keyboard)
The straight man of the group (despite his own belief he's the funny guy), he cites Elton John and Tony Banks (Genesis) among his inspirations. Trained through the royal conservatory of music, this pianist tells stories through his fingers rather than his voice. Highly melodic, his piano adds a uniqueness to the band that breathes new life into classic Celtic folk songs and an element of the theatrical in his original works.

---